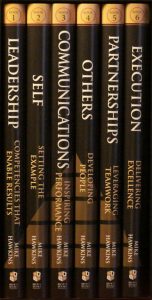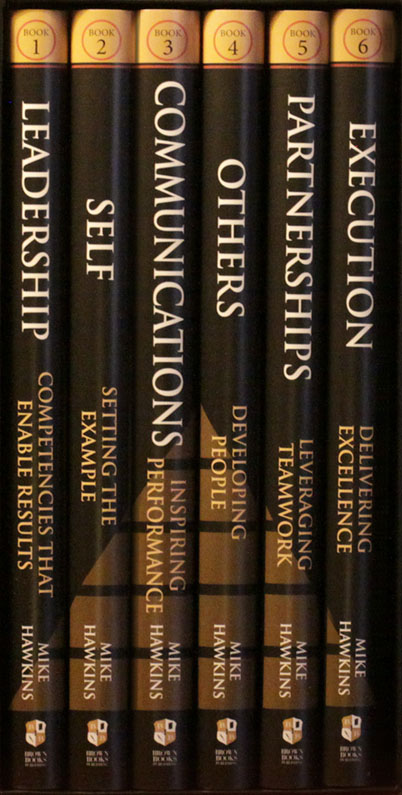 Take the Book Quizzes below to earn your SCOPE of Leadership Certificates:
Book 1 Quiz Click here
Book 2 Quiz Click here
Book 3 Quiz Click here
Book 4 Quiz Click here
Book 5 Quiz Click here
Book 6 Quiz Click here
With all the schools, books, seminars, executive coaches, and human resource professionals focused on leadership, you might think great leadership is the norm in our society. Yet despite the focus on leadership and investment in leadership development, studies find that the quality of leadership continues to fall and set new lows. What is missing?
When employees are asked what quality their manager could possess that would enable them to perform their best, their number one answer is "the ability to coach." Yet studies show that most managers possess little coaching ability and spend little time developing the skills of their people.
The SCOPE of Leadership™ is a framework of competencies that enable leaders to lead as coaches. It focuses leaders on developing their people and their people's capabilities. It is a set of thirty-eight competencies in five categories (SELF, COMMUNICATIONS, OTHERS, PARTNERSHIPS, and EXECUTION) that are consistently found in great leaders and top performing organizations. The thirty-eight competencies of The SCOPE of Leadership move managers off the treadmill of busyness as usual and onto the path of working intentionally and delivering great results.
The competencies of the SCOPE of Leadership move managers from commanding, controlling, reporting, and doing to coaching, enabling, and inspiring. They enable a leadership ability and approach that leaders use to improve and leverage their number one asset – their people.
The SCOPE of Leadership framework uniquely develops both the mindset and ability leaders need in order to develop their people, foster teamwork, and produce results. Rather than a random set of competencies, it takes into consideration the dependencies and hierarchy of optimal leadership development.
Collectively, Alpine Link's thirty-eight SCOPE of Leadership competencies enable leaders to:
Become a respected leader whom people aspire to follow
Leverage intra- and inter-organizational collaboration
Communicate with confidence and proficiency
Increase employee engagement and loyalty
Motivate, inspire, and impart ownership to others
Foster innovation and competitive advantage
Attract, coach, and develop top talent
Shape and enable a high-performance culture
Build trust, teamwork, and a spirit of community
Sustain speed, quality, and operational excellence
Praise for SCOPE of Leadership
"The most comprehensive treatment of leadership I've ever seen." ~Jim Kouzes, coauthor of The Leadership challenge and the Dean's Executive Fellow of Leadership at Santa Clara University
"Mike Hawkins clearly demonstrates that leadership is a learned skill . . . We can all use the detailed content in this series to be better leaders." ~Tony Bingham, CEO of the American Society for Training & Development
"Mike Hawkins has made an extraordinary contribution to the leadership literature. He
has left no stone unturned. His effort is thorough, meaningful, and compelling." ~Jim Loehr, Ed.D. Best-selling author and renowned performance psychologist
Get started!
SCOPE of LeadershipTM Workshops and Seminars: Customized leadership programs covering one or more of the SCOPE of Leadership competencies.         Alpine Link SCOPE of Leadership Brochure
SCOPE of LeadershipTM Coaching: One-on-one coaching to help executives develop their SCOPE of Leadership™ comptence and enhance their performance.
SCOPE of LeadershipTM Coaching for Coaches: Training for managers and coaches who aspire to coach the best out of their employees and managers.
SCOPE of LeadershipTM Books: go to Bookstore