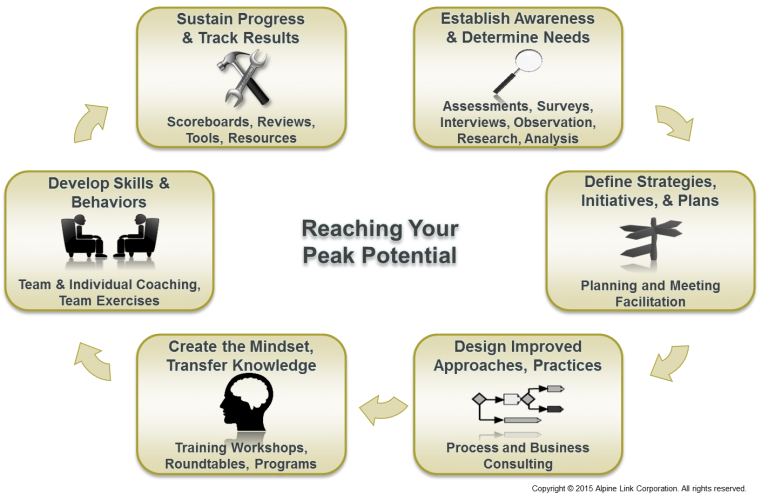 Client Testimonials
"We are currently using Mike Hawkins' SCOPE of Leadership book series as the basis for our leadership development curriculums in five colleges with more to come. Our participants give our program an average score of 9.5 out of 10. The SCOPE of Leadership is practical yet powerful. It is easy for students to comprehend and apply yet effective in challenging them to develop new skills and reach higher levels of leadership performance."
Don Cameron, President & CEO, Don Cameron & Associates
"As not only a coach, but also whom I consider a friend, Mike Hawkins has been instrumental in my growth as an effective leader, both personally and professionally. His ability to assess my strengths and opportunities for improvement and then develop a personalized path for growth is impressive and impactful. Many of the tools that Mike has added to my toolbelt have already had a profound impact on my effectiveness with my peers in the workplace and my family at home. I owe a lot of credit to my growth as a leader to Mike's influence and look forward to continuing the journey with him as my coach and friend. The value add is priceless!"
Tim Sissel, President Elect, Fortis Construction
"As an executive coach Mike has a laid-back approach that makes it easy to discuss one's strengths and weaknesses and to focus on the steps necessary for improvement. His knowledge of the construction industry is beneficial in helping him understand situations that present themselves in the day-to-day trials and tribulations of the construction executive. He offers a treasure chest of techniques and ideas to help navigate and tackle difficult situations and I look forward to continue working with Mike in the future."
Patrick Smith, Vice President, CFC Construction
"Mike Hawkins has been a great executive coach. Our coaching has given me awareness of my strengths, as well as areas of suggested development. I have appreciated the tools, approaches, and structure which have enabled me to make valuable changes, both with myself, as well as within my company."
Brian Recker, President, RJM Construction
"Mike Hawkins was instrumental in identifying a core developmental need I have had all my life. That revelation and other techniques aided me in turning my personal and work life around. I was amazed with his follow-up and ability to use visual aids and benchmarking to keep me on track. I would definitely recommend him to anyone who feels stalled in their career development or personal life."
DJ Hartley, Controller, Everist Materials
"Mike Hawkins' intuitive style and deep insight involving corporate business interaction and coaching proved increasingly beneficial as our sessions progressed. His grass roots approach to the abstract makes his suggestions extremely quick and easy to implement and the results are just as positive."
Troy D. Craft, Project Manager, MarCon, Inc.
"Working with Mike provided the structure and refinement needed to push my leadership skills to the next level. Our discussion of my individual characteristics as well as my working environment provided beneficial insight into not only my strengths and weaknesses but of our organization. This allowed us to develop a balanced approach to identify and design improvement of myself and of my colleagues. Mike helped me understand and emphasize a holistic view of leadership and how to enlist the resources of others in becoming a better leader. What I have learned from my coaching with Mike will be of continuous benefit as I continue my career."
Chris Kennebeck, Chief Financial Officer, Plote Construction
"Mike did an outstanding seminar for our association. From the comments I heard, many felt it was thought provoking and well worth the time and money to attend. As word of mouth spread after the seminar, I've been told by others they wished they had attended."
Jane Dvorak, Executive Officer, Summit County Builders Association
"I asked Mike Hawkins to provide expertise and perspective as our company moves through a season of growth and transformation. He interviewed my key team members and created a prioritized list of items for us to tackle. His insights were invaluable and his recommendations were practical. He made great use of time as we moved through our action plan, and really made a difference in how I approach my role as a leader. Mike's coaching will benefit any leader genuinely seeking to improve performance, regardless of the industry or circumstances. I feel well-equipped to reach the next level as a result of my work with Mike."
Dave Finley, President & CEO, LeadsOnline
"I have worked with Mike Hawkins and Alpine Link in two capacities: as my personal executive coach and to develop and deliver a sales workshop to our international field sales & marketing organization. In both cases I found Mike to be exceptional to work with. As my executive coach I found his ability to help me explore my leadership capabilities to be very insightful (and sometimes humbling!), giving me new perspectives to consider and work with. In addition I was also impressed with the tools Alpine Link made available to me through personality tests, 360 reviews, and reference materials. As our sales workshop facilitator Mike did an exceptional job in understanding our business and tailoring the content to both our business and our audience. On a personal level Mike has helped me grow as a leader, and on an organizational level Mike and Alpine Link have helped our field sales and marketing organization enrich our skill set. I would highly recommend Mike and Alpine Link."
Kevin Ekeland, Senior Director, Symantec
"Mike and I met via a mutual work associate, and realized immediately the value Mike could bring to Webroot. Mike and I spent a few hours planning a sales kickoff training session for more than 250 people on the value of customers. He delivered a customized presentation from Mike's "Ten Tips to Maintaining Your Customer Service Edge" interwoven with real examples from Webroot's customer support. It was a great learning and inspirational experience for the entire field team. Simply put, Mike hit the bull's eye not once, but four times in a row! Fantastic consultant and I plan to use him again next year, as well as for my own personal development."
Kenton D. Sieckman, VP Worldwide Services and Support, Webroot
"Mike has been my personal coach for the past year. Along with being my personal coach, I have had Mike work closely with my Management Team. Mike's role is to help me understand my roles and responsibilities to my Management Team, to be a member, leader and friend. Mike periodically interviews each one of the Management members (5) and provides me feedback (report card) on how I am doing. This has become an invaluable tool for me and my Management Team. It really has taken down walls and barriers for our team. I truly value Mike's candid, honest, and professional style."
Charles T. Graft, President, G.H. Phipps
"We conduct regular off-site meetings and Mike did a great job in leading/facilitating our gathering. Our need to build trust within the team and encourage a challenge culture to drive performance was spot on. He was prepared, professional and capable of directing content and discussion towards the most effective resolution. We enjoyed the energy and his passion for people development. Great Job!!"
David Pearson, General Manager, Dealer Partner
"I would like to express my sincere thanks for the valuable knowledge and leadership you and Colleen provided to our Timberline team. It has been a pleasure working with the two of you and I know we will greatly benefit from this relationship."
Dan McAllin, CEO, Timberline Steel
"I have been working with Mike for approximately 9 months to better develop my leadership skills. While I was hesitant at first, it did not take me long to realize through Mike's honesty and sincerity that this was going to be a very beneficial task. I feel the discussions we have had will benefit me both at work and away from work. I think Mike's skills would benefit anyone trying to expand their leadership skills and I have recommended him to other individuals within our organization."
Rick Charles, Executive Vice President and COO, Western States Fire Protection Co.
"Just had our staff meeting and got great feedback from the strategic planning retreat. Thank you so much for facilitating the retreat. I think we are making great progress! Thanks again for a great retreat."
Mindy Watrous, CEO, Special Olympics Colorado
"Mike has been my coach for almost a year now. Mike's experience in leadership and his practical approach to management has provided me with another perspective that has proven to be very beneficial. With Mike's insight and assistance, I have been able to enhance my own leadership skills as well as those of my leadership team. Because of the tremendous value that I have derived from our coaching sessions, I have extended our sessions for another six months."
Dennis L. Daniell, CFO, Roebbelen Contracting, Inc.
"We had Mike lead our sales and leadership team through a two-day solution selling workshop at our Las Vegas kick-off meeting. Everybody came back all jazzed up and energized about using the best practices of solution selling. Mike did a great job of expanding our thinking beyond product selling, of explaining how to better satisfy our customer's needs and in showing how the new approach could increase our sales. We are off to a terrific start to the year now and much more focused on selling solutions."
Michael Sgroe, President, Fundtech
"We are very pleased with the strategy Mike and Rick co-developed with us. They put new ideas on the table that we could not have come up with otherwise, and had the know-how to realize how it should be implemented. The collaboration between our firms was an ideal combination. Working with them has been a delight. They strike the right balance between thought leadership and bias for action, plus their team kept delivering value outside the scope of the immediate engagement."
Jim Lang, President, Strategic Decisions Group
"Select International needed to reinvent its sales strategy to better utilize all individuals in its "Sales Value Chain". This included the Marketing Dept., Sales, Consulting, and Support staff. What at first appeared as a complex maze of misaligned processes, Mike Hawkins was able to use his model to sort through it all and bring alignment. His consultative approach helped Select International's Executive Team see the gaps and develop with his guidance a more functional model. The result is now all groups have a stake and motivation in the acquisition of new clients, delivering best in class solutions, and keeping clients satisfied year after year. This is exactly what Select International needed, and what Mike Hawkins delivered very efficiently. I highly recommend him to any organization needing to add Lift to their sales endeavors."
Christopher Klinvex, Executive Vice President and Co-Founder, Select International Inc.
"It has been our pleasure to have Mike Hawkins working within our Coaching Advantage practice at FMI this past year. Mike was recruited to fill the strategic role in our coaching practice of developing our senior most leaders. Mike's many years of real business experience along with his interpersonal warmth, intellect, confidence, and drive toward results make him a dynamic coach to our clients."
Chip Toth, Consultant, The Leadership Group, FMI Corporation
"I am not a big fan of all day meetings. However, when I met Mike and discussed his approach and preliminary consult, I looked forward to getting my group together for the day. Mike did an excellent job leading our management workshops. He kept our attention and managed to have fun while we worked on eliminating our 'squandered energy'. Thanks Mike for a job well done!"
Jeff Ramsey, President, Benefits Consulting Group
"For most of us introverts, marketing and sales don't come easily. The thought of getting on the phone, or walking into a room full of people we don't know and actually talking to them can be terrifying! Mike Hawkins knows more about marketing and sales than any person I know. Mike focuses on identifying clients' "pain" and providing tailored, value-added solutions to their problems. He has helped me and my company develop an approach to marketing and sales that works and fits our personalities. I recommend Mike without reservation to companies that want to take the productivity and effectiveness of their marketing and sales functions to the next level."
Mark Bodnarczuk, Author, Diving In: Discovering Who You Are In the Second Half of Life, and Island of Excellence: 3 Powerful Strategies for Building Creative Organizations
"Mike Hawkins of Alpine Link is the first consultant Snap Drape International has ever used for our business. He did a fantastic job of working with my staff to understand our needs and develop solutions to improve our business. Our management team enjoyed our sessions with Mike and have already begun incorporating the solutions we developed as a team. It may have been our first experience with a consultant, but it will certainly not be the last time we call on Alpine Link and Mike Hawkins."
Darrin Garlish, President, Snap Drape International, Inc.
"I started working with Mike about four months ago as part of an executive coaching program. Mike established an immediate rapport and I find myself communicating with him as I would with an old friend or mentor. Each of our sessions have been engaging and often exhausting. They have always been followed up with a written summary and a practical action plan. I would highly recommend Mike Hawkins to anyone seeking an honest, straight forward guide to their own self examination and improvement."
Mike McParlan, CEO, The Jamar Company
"Mike Hawkins presented Time Management training to our part-time staff members. He delivered quality information to our diverse group creatively. Our employees enjoyed the perfect mix of open discussions, small group activities, and a few chances for individual reflection too. Thank you!"
Joanne Breigenzer, Recreation and Culture Director, Town of Silverthorne
"Mike brought strong expertise and credibility to our organization. His ability to work cross functionally in our company allowed us to increase the deployment speed of our solution by six to nine months. Not only did we save money but the credibility we have driven in the market has produced strong results. We fully expect to work with Mike in the future."
David Roberts, Senior Vice President, McAfee, Inc.
"Mike Hawkins is an excellent presenter and I am thrilled to have had the opportunity to take this class from him. Excellent presentation of clear and concise material!  Very tangible material, so I can go away from class and begin applying the material tomorrow."
Sally Morris, Student, Colorado Mountain College
"Working with Mike Hawkins was a great pleasure. He opened me up and identified areas I could improve in. His coaching style was professional and detailed. He was very effective in challenging my complacency and coaching me on how to react differently to issues so they get resolved more permanently. I highly recommended Mike as an executive coach."
Andrew Faterkowski, Regional Vice President, MP Technologies
"Mike Hawkins has an uncanny ability to crossover from the for-profit to the non-profit, and specifically the church environment. I don't know of a pastor who couldn't use Mike's coaching. After thirty years in ministry to congregations from 300 to over 1,000 in size, he has helped me transform some of the deeply ingrained patterns we all have that hinder our full blossoming as leaders–not to mention his ability to hone basic skills with surprising clarity and ease. From understanding the need for communication frequency and intensity, and precisely what it means, to efficiently organizing my work flow, to more efficient time allocation, to developing key leadership competencies, I have far more traction than ever before. Add to all this Mike's strong but kind way of confronting with firm care, and his sincere "atta boy" abilities as a coach, and you have a good prescription for the personal change that must precede organizational transformation."
Brian Myers, Senior Pastor, Dillon Community Church
"Mike led a great lecture session for our faculty and staff. He is a model for learning and leadership like we are trying to develop."
Kathy Hubbard, Director, Center for Engineering Leadership Southern Methodist University
"We engaged Alpine Link's Mike Hawkins to provide coaching and training for us. Mike was the ideal leadership coach to advocate for our organization. Gifted at quickly discerning roadblocks and opportunities, he provided practical advice to solve immediate problems while imparting universal principles necessary for healthy growth. The benefits of his coaching are evident daily throughout our entire organization."
Mary Hudelson, Senior Managing Partner, Family Allergy and Asthma CARE
"In today's uncertain business environment, it is rare to find someone who so clearly and completely 'gets it'. Mike has consistently and calmly helped me focus on the important things that make a significant difference in my consulting practice, leadership challenges, and personal life. His counsel has helped me gain the confidence to embrace the opportunities that exist in a challenging market. He plays a critical role in my success and my team's success."
Clark Ellis, Principal, Continuum Advisory Group
"Mike's insight was revolutionary in a few areas for us, but to limit him to being just insightful is short selling his impact on our organization. Mike proved to have a masterful grasp of leadership principles in theory and practice and used them to guide and coach us during our sessions. We loved all those elements, but I believe what we cherished most was that he spent time equipping us to use those principles on our own in the future. In essence he taught us to fish rather than fishing for us in the non-profit world where we work day in and out. We now have a few of the tools and principles to continue forward on our own."
Mark Wilson, Executive Director, Malachi
"Thank you Mike very much for the insights and coaching that you shared with me. Not a week goes by that I don't think of your comment that they are all "A players" and I have worked much harder to help them discover their strengths to succeed. We just completed a project that is being considered one of the most successfully executed in many years, and I was lucky enough to shepherd it from inception to a successful completion. The teamwork on the project was unique, special, and at times almost magical, and I wanted to say thank you, because the knowledge that you gave me contributed to creating a great experience for over 2,600 people working on the project."
Chris Heger, Project Manager, Turner Construction Company
"The coaching I received from Mike was practical, principled and targeted; never in the abstract. He guided me through some rough waters in my business, using insight from his own experience and timeless principles I will carry in my toolbox, beyond merely situational guidance. His rare combination of professional coaching and personal friendship developed our time into a highly valued relationship."
James Hamilton, Director, Dixon Hughes PLLC
"Mike's coaching has not only been an inspiration, but it has broadened my whole thought process. It has provided me with the skills and strategies necessary to identify and focus on various different situations objectively. Mike encouraged me to develop a better perception of myself and my values by learning to balance, prioritize, and manage my time, both professionally and personally. After our discussions, I feel more confident and focused, and have a better sense of control and determination throughout various aspects of my life. I appreciate his guidance and for investing in my development and growth as a leader."
Steve Elliott, President, Seko Construction
"We hired Mike and his partners to host our annual all-hands off-site team meeting. They put together a one-day team building and educational program that was unsurpassed. Mike and his partners were excellent. The Alpine Villa facility was amazing. Mike's workshop on Coaching Leaders to Lead as Coaches was energizing, insightful, and stimulated great discussion. Mike hit the nail on the head. It was exactly what the group needed."
Rafael Alvarez, Founder and CEO, Genesys Works
"After one year of working with Mike under what was originally a 6 month commitment, I have not only been 100% convinced to continue to seek his help for my own development but have implemented coaching for our COO as well. Mike has not only been able to help me with the challenges that go along with becoming the CEO this past year, but to help me plan and implement important business initiatives such as leading an organization that is constantly striving to improve efficiency and best operational practices. Based on Mike's past experiences and his ability to challenge me to lead and execute business initiatives, I plan to seek Mike's help in developing our sales approach as well. Mike has been very quick to understand the unique dynamics of our organization and our industry, and then help me seek the outcomes we have planned together. Mike's style is the right balance of encouragement, when appropriate, and more importantly to challenge me along the way as well. If anyone is hesitant to enter into the coaching experience, especially because they don't know what to expect, I would strongly urge you to get started. Mike will help you develop your expectations and positive outcomes."
John Lichty, CEO, Rock River Environmental Services
"We hired Mike Hawkins to conduct a two day customized sales training event for our North America sales teams. In three weeks he facilitated management workshops, developed our sales approach, created a training workbook, and delivered an outstanding sales training program. The feedback from the teams was that it was one of our best events ever. His detailed facilitation, training, and presentation delivery skills were excellent. Our team is excited about the new sales model, fully engaged and Mike played a key part in making that happen."
Mike Crest, General Manager, Data Management CA Technologies
"My coaching sessions with Mike Hawkins have been extremely beneficial to my growth as a leader. Mike quickly understood my development needs and the complexities of my business challenges. I truly appreciate his approach, which is a great blend of questioning, challenging, pressing, and inspiring. Mike's ability to define complicated issues into logical, easy to understand processes was very clarifying. In addition, Mike guided me through the process of understanding myself and my leadership tendencies. He stretched me to take on issues, invest in the development of others, and enhance my leadership skills. Most importantly, Mike has coached me into being a better coach myself."
Clark Hulbert, Area Manager Teichert Construction
"I selected Mike as my executive coach after interviewing several coaches. Mike seemed to be well experienced and capable… and I wasn't disappointed in my selection. Working with Mike was a great experience. He had a way of challenging me by uncovering issues, getting to root causes, and facilitating great solutions in a friendly way. He operated across strategic, tactical, and behavioral domains to increase my self-awareness and improve my leadership skills."
Jim Nissen, Executive Vice President, Pepper Construction Company
"We are fortunate to have had Mike facilitate a leadership development session the past several years for our community leadership program, Leadership Summit. He consistently receives the highest possible scores from the participants as one of the best speakers we bring in. Mike delivers deep insights into effective leadership based on his practical experience while his interactive and Socratic style guarantees involvement and engagement. My experience with Mike as a speaker has been beyond excellent."
Suzanne Price, Regional Director, Colorado Mountain College
"My experience in working with Mike to refine my management and leadership skill was enjoyable. I found Mike to be a great sounding board in reviewing my current strengths and giving me ideas to improve in areas that I was not as strong in. Taking the time to do a little self-reflecting on my skill sets was very beneficial and something that will pay dividends well into the future."
David Einfeldt, Project Sponsor, Kiewit
"Mike Hawkins has been extremely valuable for my professional development and for the management of the college of engineering which I oversee as dean. Being a team builder and efficient communicator, Mike interviewed numerous stakeholders of the college – faculty, students, and others – and came up an innovative balanced scorecard for achieving our strategic goals. In addition, as my personal leadership coach, Mike coached me to develop a more efficient working style. His coaching is precise and efficient. Do not be surprised if you receive shortly after you hang up the phone, an email with an accurate summary of the main points of the conversation you just had with him. I have always enjoyed and learned from his immediate feedback on what I did right and what I could improve. My intention is to hire Mike again at the first opportunity."
Jean-Pierre Bardet, Dean of Engineering, University of Texas at Arlington
"Mike's very insightful questions and guidance have helped me navigate through the implementation of a major corporate reorganization and a transition of my role in the company. He quickly captures the essence and commitments made of our work sessions and always leaves me with an understanding of what my next deliverable will be."
Mario Wijtman, Executive Vice President, XL Construction
"On behalf of my professional selling students, thank you Mike for sharing your time and perspectives with us. The student feedback has been extremely positive and you gave us a lot of excellent points for future discussion. I particularly enjoyed the way you engaged the students and encouraged them to participate."
Tom Ingram, FirstBank Professor of Business Administration, Colorado State University, Marketing Department College of Business
"Mike has been my coach for the past year and I look forward to working with Mike again this year. Mike has deep experience in business planning, team collaboration, employee performance management, time management, and decision making. Mike's coaching has helped me better manage my professional development as well as address various operational issues at our company."
Ryan Maibach, President, Barton Malow Company
"As a keynote speaker at our symposium this week, Mike did a great job, even better than I expected and I had high expectations. The feedback from his presentation was great. He delivered an excellent message that connected well with the audience. Through Mike's hands-on experience in leading organizations as well as his adeptness in presenting facts, telling stories, and engaging the audience, he left our organization with a call to action that we will never forget."
Don Riggle, President, Trails Preservation Alliance
"We hired Mike Hawkins to speak at our world-wide sales kick-off dinner banquet and to conduct a training workshop. Mike worked with us to understand our key issues and opportunities. He customized the content to address our specific needs. He delivered his presentation and training in a highly engaging, interactive, and professional manner. He left us all with a number of top takeaways that we will use throughout the year as we evolve our sales culture."
Chuck Morreale, Vice President, WW Field Operations, Cray Incorporated
"Mike did a great job in helping our management team develop key leadership competencies. His one week SCOPE of Leadership™ boot camps energized our team and renewed their passion for becoming better leaders, both professionally and personally. His SCOPE of Leadership™ program provides a unique experience to allow leaders to step back from the busy day to day grind and sharpen their leadership skills. Most of our managers and executives that attended the workshop felt it was the best leadership development program they attended in their careers."
James Lewandowski, Executive Vice President, McAfee Inc.
"Working with Mike Hawkins as my executive coach has been excellent. I found great success in reviewing specific situations with him as well as learning general principles through his real examples. His perspective, knowledge, and vast experience provide a wealth of information. His approach, demeanor, and character make a true impact. When learning how to work with an underperforming employee, for example, I felt as if I was in the dog house. I never wanted to disappoint him. He is clear, articulate, passionate, and fair. He has armed me with the tools and guiding principles to be a great leader."
Chad Cleveland, Project Executive, Catamount Constructors
"We hired Mike Hawkins to help us prepare for and facilitate our annual Board of Director's offsite retreat. We found Mike to be professional and knowledgeable. He was uniquely strategically minded yet detail oriented. He was responsive to our requests, kept us on track, and provided exceptional value. Everyone on the board was pleased with the outcome and direction of our meeting. He helped us have a very successful retreat."
Lucy Kay, President, Breckenridge Tourism Office
"Working with Mike Hawkins was a real pleasure. I learned a lot about myself, my leadership style, areas of strength, and areas that need improvement. He provided me with frameworks and references to help me improve, and I've been able to immediately apply them to my business and my team. I would highly recommend Mike to anyone looking to grow as a leader." "Working with Mike Hawkins was a real pleasure. I learned a lot about myself, my leadership style, areas of strength, and areas that need improvement. He provided me with frameworks and references to help me improve, and I've been able to immediately apply them to my business and my team. I would highly recommend Mike to anyone looking to grow as a leader."
Robert Mankowski, Vice President, Bentley Systems, Inc.
"Mike has been an incredible asset to my growth as a leader. His insight from a "been there done that" perspective is both gritty and insightful. Knowing that he has been where we are adds so much weight to his guidance. Working with Mike has helped me to be much more open to others ideas and learn to communicate in a way that, while making my point, is not abrasive or offensive. One of the things I remember from our first talk was when I made the statement "I have a hard time when things are not right". Well Mike let me have it…. questioning me on who says what I think is always right and others are wrong. It was like a sledge hammer and has changed the way I think and approach almost all of my duties, both internally and externally to the company."
Stuart Rothenberger, Senior Vice-President, STV, Inc.
"Mike and his team at Alpine Link provided some of the best consulting, training and coaching services our company has ever received. They worked closely with us to develop a customized sales approach. Working together, we created a training workbook for our sales team and future new hires. They also provided coaching workshops, complete with materials, for our global sales management team. During the past seven months, they led nineteen workshops training over 600 people that consistently produced comments such as 'Alpine Link's sales training programs were the best I've ever participated in'. We use Alpine Link because they deliver high-impact services and consistently exceed our expectations."
Doug Wride, President and COO, Websense Inc.
"We engaged Alpine Link to speak at our sales meeting. Expectations were high; particularly given the strong recommendation for Mike Hawkins from one of my managers. After sitting through his presentation, I came away very impressed with Mike's knowledge, delivery, and most importantly
inspiration. He clearly exceeded my expectations. Further, my view was shared by all the other participants in the presentation. I look forward to continued work with Mike and the significant impact he can have on our sales and management."
Salvatore Cangialosi, President, Metavante
"We were so fortunate to secure a leadership expert the caliber of Mike Hawkins to speak at our Success at the Summit conference. His knowledge of how to sell, lead, and motivate people is unsurpassed. He did a fantastic job in both his TED-style talk and his afternoon workshop on the art of influence. Mike is a true gem and we will hire him to help us grow our organization."
Betsy Wiersma, Founder, CampExperience
"We hired Mike Hawkins to coach and train us on several areas of our business. He coached me and our COO as well as led our management team in learning best practices in decision making and problem solving. The changes we put in place because of his coaching, training, and facilitation have had immediate impact on our organization and will benefit us for years to come. I highly recommend Mike and Alpine Link Corporation to any executive who wants practical and impactful coaching and training."
Brad Kahler, CEO, Fort Transfer Company
"During my career as an attorney, I have participated in various programs as a participant as well as had group business coaches. Mike's personal style combined with his understanding of business have provided the most transforming coaching experience I have ever encountered. While coaching all of our partners he has intuitively identified the weaknesses in our fundamental value proposition and our marketing strategies. Not leaving us with the mere identification of the problems, he helped us work through a discussion of the issues resulting in implementing impactful solutions. Our initial short-term engagement of Mike has evolved into our team relying upon his regular coaching and guidance. I would highly recommend Mike to anyone who wants to seriously address personal and organizational hurdles that they face."
Bill Dismuke, Senior Partner, Dismuke, Waters & Sweet, Attorneys and Counselors at Law
"During my business career I have utilized consultants and coaches to help in a number of different capacities. Never have I worked with someone as capable as Mike, his real world success combined with a skill set that simplifies even the most complex systems, and the vast knowledge that he has gained from his academic pursuits cause him to be a resource unlike no other. Mike leaves me energized and empowered after our coaching sessions. Most importantly, Mike puts himself in my shoes as we tackle the challenges in my business. I would highly recommend Mike to any executive that needs a second set of eyes on their business challenges!"
Mark T. Neely, CFP, ChFC, CLU, MBA, Executive Vice President, AXA Equitable
"We hired Mike Hawkins and Alpine Link for executive coaching, training, and facilitation of our sales best practices playbook. Mike and Linda are both stand-up professionals who offered superb insight into operational efficiencies and sincerely cared about seeing our company succeed. As a result of their work we were able to improve our sales approach and become more unified in our messaging to clients. Highly recommend."
James Hatch, Vice President of Sales, Kovach Building Enclosures
"Given the opportunity to choose between several very qualified executive coaches, I chose Mike Hawkins. I truly appreciated Mike's approach to the whole person, not just the business and executive side. We explored my development from family to health and fitness to the many aspects of leadership and coaching. Being one who is somewhat stubborn and resistant to change, yet understanding the need to change, I appreciated Mike's delivery – tactful but strong and direct when required. My personal challenges that we worked on were managing health and fitness within the confines of a demanding job and improving my delegation and coaching abilities. The tools that Mike provided helped me develop from an accomplished 'doer' and seasoned technical leader to a coaching style of leader who effectively leads a 600 person group."
Steven Hofmeister, Managing Principal, Thornton Tomasetti
"We were honored to have Mike Hawkins deliver a keynote address and competency building session at Ohio University's College of Business Leadership Development Program. Mike addressed two hundred business professionals in our nationally ranked MBA program on how they can lead themselves, others and their organizations. We take developing leaders seriously and Mike's deep executive expertise and cutting-edge leadership coaching provided students with concepts they could immediately put to use."
Tim L. Reynolds Ohio University College of Business, Executive Director, Walter Center for Strategic Leadership
"Alpine Link gets it. They have an approach that efficiently and effectively uncovers root cause issues and identifies solutions that overcome them. We engaged Alpine Link's partners Mike, Linda, and Paul to help us in several areas. They completed a business assessment, defined C-level roles, reengineered our approach to project management, and trained our project managers. In every case, they were thorough, professional, and competent. If you want a management consulting company that doesn't waste time and valuable resources, yet gets the job done, I highly recommend Alpine Link."
Marc Serrio, Partner at CSuite Financial Partners and Client Company Chief Financial Officer
"We hired Alpine Link to create and facilitate our annual strategic planning process. It was no trivial task as strategic planning is one of the most important processes for us to execute well in achieving our mission and aggressive growth goals. Mike and Linda did a great job. Through several workshops they coached us on strategic planning best practices and crafted a repeatable, objective, and multi-dimensional planning approach. They provided extensive support, analysis, and documentation. They facilitated our new planning approach in a two-day planning session which resulted in a plan that far exceeded anything we had done before. They showed us how to plan, kept us focused, and helped craft a hard-hitting actionable plan that addresses our key issues and opportunities. Our senior leadership team all thought the content, process, and outcome was extremely well done. We plan to engage Alpine Link on an annual basis."
Chris Solomon, President and CEO, Surveying and Mapping LLC
Our Proven Methodology​
Establish Awareness & Determine Needs
Define Strategies, Initiatives, & Plans
Design Improved Approaches, Practices
Create the Mindset, Transfer Knowledge
Develop Skills & Behaviors
Sustain Progress & Track Results
Our practical experience, tailored approach, thought leadership, ability to deal with complexity, unique cross-domain capabilities, and results focus provide our clients with more value in less time than with conventional training and consulting methods. This makes us a best fit for clients who have the highest expectations. We cater to those whose higher standards go beyond simple training programs and basic consulting services. We don't settle for mediocrity and neither should you.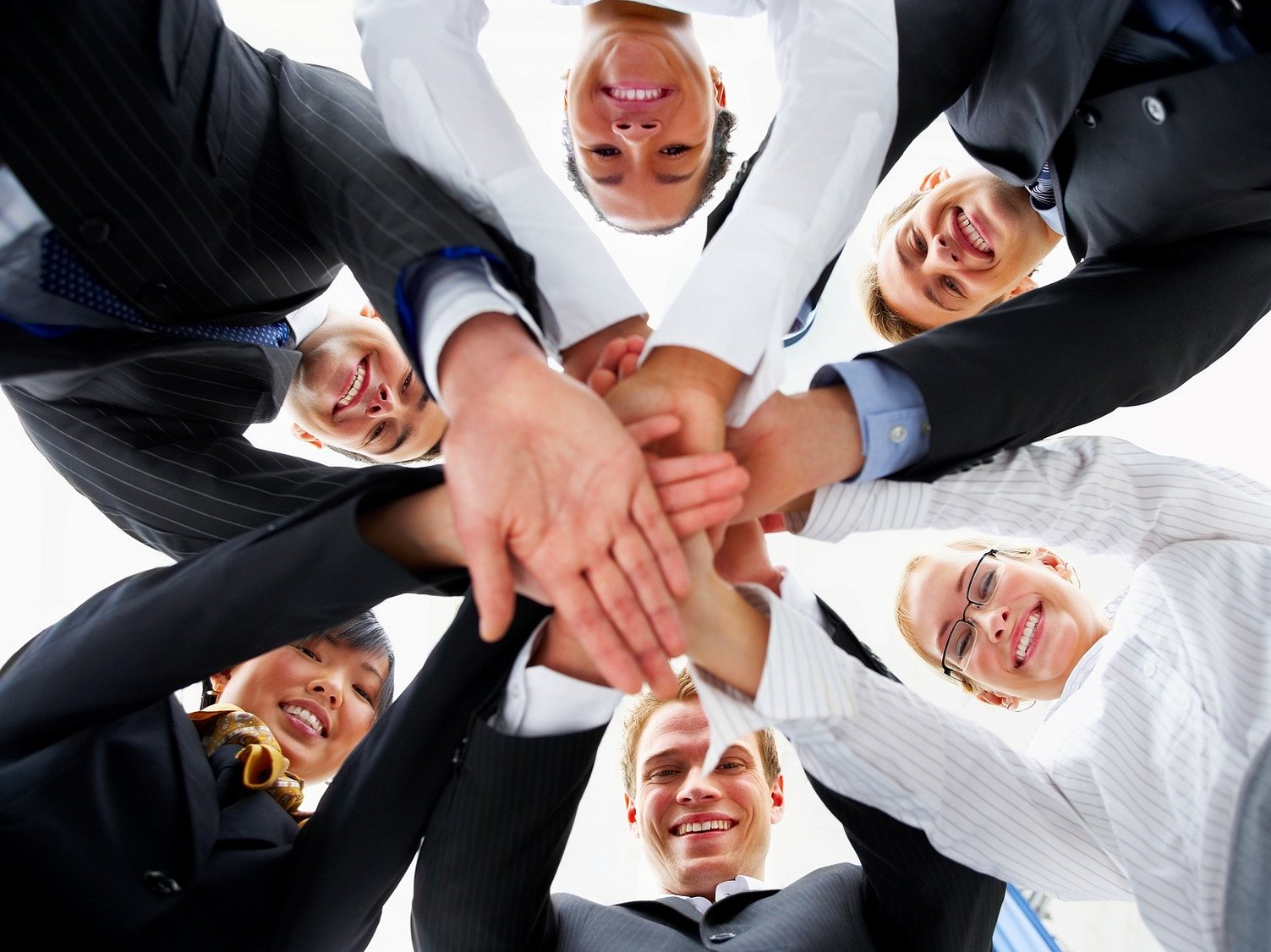 Our Differentiation
Alpine Link Corporation offers specialized consulting, coaching, and training services. We pride ourselves in making a positive difference and delivering high-impact services that are differentiated from conventional firms in six ways:
Our approach is based on practical experience, not theory. 
We customize our content to the specific needs of our clients. 
Our thought leadership is best-in-class. 
We make the intangible tangible. 
Our abilities transcend the organizational ecosystem. 
We focus on adding value and impacting our clients' bottom line. 
The coaches, speakers, trainers, and consultants you engage set the standard for your employees to follow and reflect your own competence. Use Alpine Link and set the standard high. When you hire Alpine Link, we not only enable your success, we make you look smart in the process
Memberships